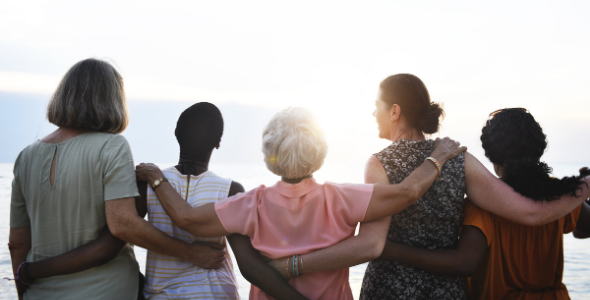 Our offices are currently closed to visitors, but there are several ways we can assist you when we can't meet in person:
Call SamCERA at 650-599-1234 or 800-339-0761 during normal business hours (Mon-Thu, 7am to 6pm)
Schedule a phone or MS Teams appointment by emailing samcera@samcera.org
Submit documents by mail, fax, email, or on the MySamCERA member portal. If you prefer, you can also place them in the locked drop box in the lobby outside of our office.
Send a secure message on MySamCERA
Visit our website to view the latest information about our services.
Note: If you need help with a deferred compensation account or health benefits, please contact your human resources department.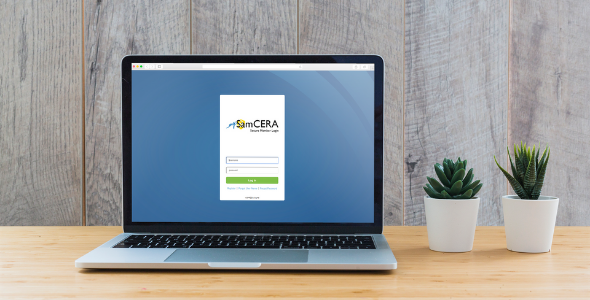 Get 24/7 access to your pension account information with the secure MySamCERA member portal. On MySamCERA you're able to check your beneficiary information, run a retirement estimate and more! To access MySamCERA for the first time, you'll need your SamCERA ID. Email samcera@samcera.org for help with registration.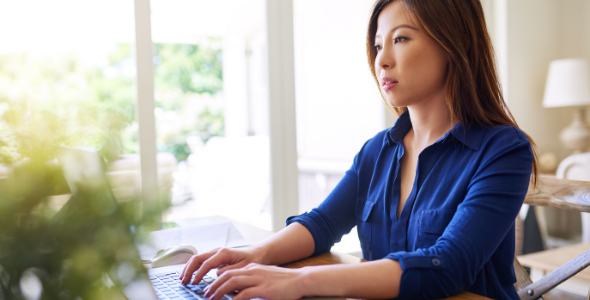 PLANNING YOUR
FINANCIAL FUTURE
Join us for these upcoming, online financial planning classes, available for free to all SamCERA members and their spouses/partners. Visit our website to see a full schedule of classes and start taking hold of your financial future!
Building Your Wealth (Retirement Planning for Mid-Career) | 4/8 @ 2 p.m.
Understanding Social Security & Medicare | 4/12 @ 12 p.m.
The Estate Planning Process | 4/21 @ 12 p.m.
Retirement Planning for All Ages | 5/5 @ 11 a.m.
How to Achieve Your Financial Goals | 5/18 @ 10 a.m.
SamCERA has partnered with Financial Knowledge for over 10 years to provide members with comprehensive, unbiased financial education. Each course provides you with a 40+ page workbook which includes content, exercises, and additional resources and website to further your education on the topic. All of your Financial Knowledge instructors have their CFP designation and at least 15 years of experience working in the financial service industry.
YOUR MEMBER STATEMENT
You can view and print your member statement anytime online at MySamCERA.org. Your member statement provides a snapshot of your account information, including your total amount of SamCERA service credit and the amount of contributions and interest in your account. After logging into MySamCERA, click on "My Member Statements" then "Generate a Member Statement."
2020 FINANCIAL REPORTS
The 2020 Popular Annual Financial Report provides financial and investment information, such as our membership numbers, investment performance, funded ratio, and more! The Comprehensive Annual Financial Report provides more in-depth information about the fund, and both reports are available online now. Click below to learn more about the retirement fund.
PLANNING AHEAD FOR RETIREMENT
Planning for retirement should start early in your career. Two factors to consider are how much you'll need in retirement and how much you'll have available when you retire. Knowing what you might receive from your SamCERA pension benefit can help you start planning ahead. Visit MySamCERA to use the retirement estimate calculator today!
2021 COLA
The Board of Retirement approved an annual COLA increase this year, and members that retire on or before April 1 may be eligible depending on their plan. If eligible, the COLA gets added to your base retirement amount, increasing your total monthly benefit. Click below to learn more.
WHAT IS VESTING?
Vesting means you have earned the right to a lifetime monthly retirement allowance, also called a pension, once you are eligible. Most SamCERA members vest after 5 years of full-time employment, but Plan 3 members require 10 years. (If reciprocity is established, service credit from a reciprocal system can be used to meet this requirement.) Learn more about your pension benefit in the Guide to Your SamCERA Benefit.
Looking for more information about your SamCERA pension benefit? Our member guides and website provide detailed information about your pension. Learn about service purchases, reciprocity, and more!
www.samcera.org
SamCERA Times is published for members of the San Mateo County Employees' Retirement Association. SamCERA benefits are governed by the County Employees Retirement Law of 1937 and the California Public Employees' Pension Reform Act of 2013; therefore, any discrepancies between the law and the information in this newsletter will be resolved in accordance with the law.
The material contained in this newsletter is for informational purposes only and does not constitute legal advice.
SamCERA Times, Spring 2021