Celebrating 75 Years!
On July 9, 2019, the San Mateo County Board of Supervisors presented SamCERA with a resolution in recognition of our 75th anniversary.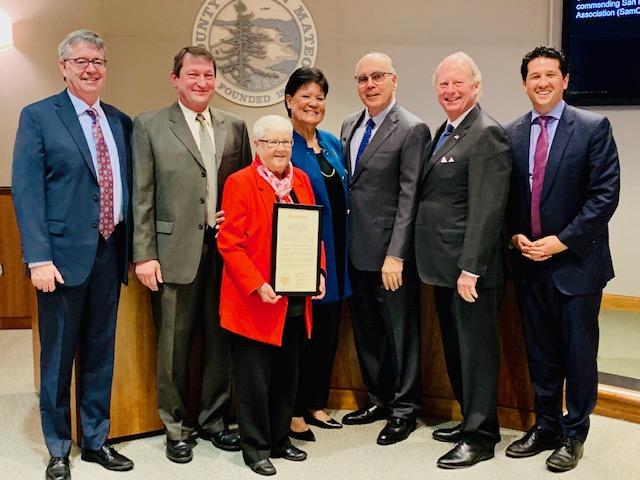 SamCERA was founded on July 1, 1944 by the San Mateo County Board of Supervisors, and for the past 75 years, we have remained dedicated to serve as loyal fiduciary for our members and as prudent administrator of the retirement system.
There were less than 900 members when SamCERA was established, and today we proudly serve over 12,000 dedicated public employees and their beneficiaries.
Although many things have changed since 1944, one thing has remained constant: our commitment to providing our members with quality service and retirement security. We look forward to serving you for many years to come.
As we continue to celebrate 75 years of serving hard-working public employees, watch our website and newsletters for more history and highlights about your retirement system.
Related Links