Coming Soon – The New MySamCERA Member Portal
Beginning September 11, 2023, you will be able to experience the new MySamCERA portal!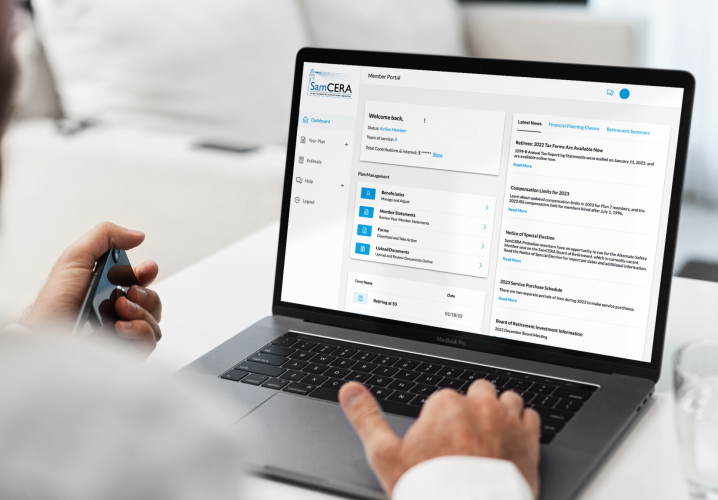 We're excited to announce the new MySamCERA member portal will be available beginning September 11, 2023.
The new member portal experience will make it easier for you to manage your pension from your computer or laptop with just a few clicks of your mouse.
Getting started:
Computer: Log in to the member portal at www.mysamcera.org.
Mobile Phone or Tablet: Download the MySamCERA mobile app. Available for both iPhone and Android.
With MySamCERA, you will be able to:
Active Members
Run a retirement benefit estimate
View and print your member statement
Review and update your beneficiary information
Retired Members
View and print current and past 1099s
View and print your benefit statement
Review your tax withholdings
Generate pension income verification statements
How to register for MySamCERA
New Users – To access MySamCERA for the first time, you'll need your SamCERA ID. Look for the MySamCERA announcement email that will include this information.
Existing Users – Already have a MySamCERA login? You'll use the same information to log in to the new member portal.
Need help?
If you need assistance, you can always contact our office at samcera@samcera.org or (650) 599-1234.
Related Links